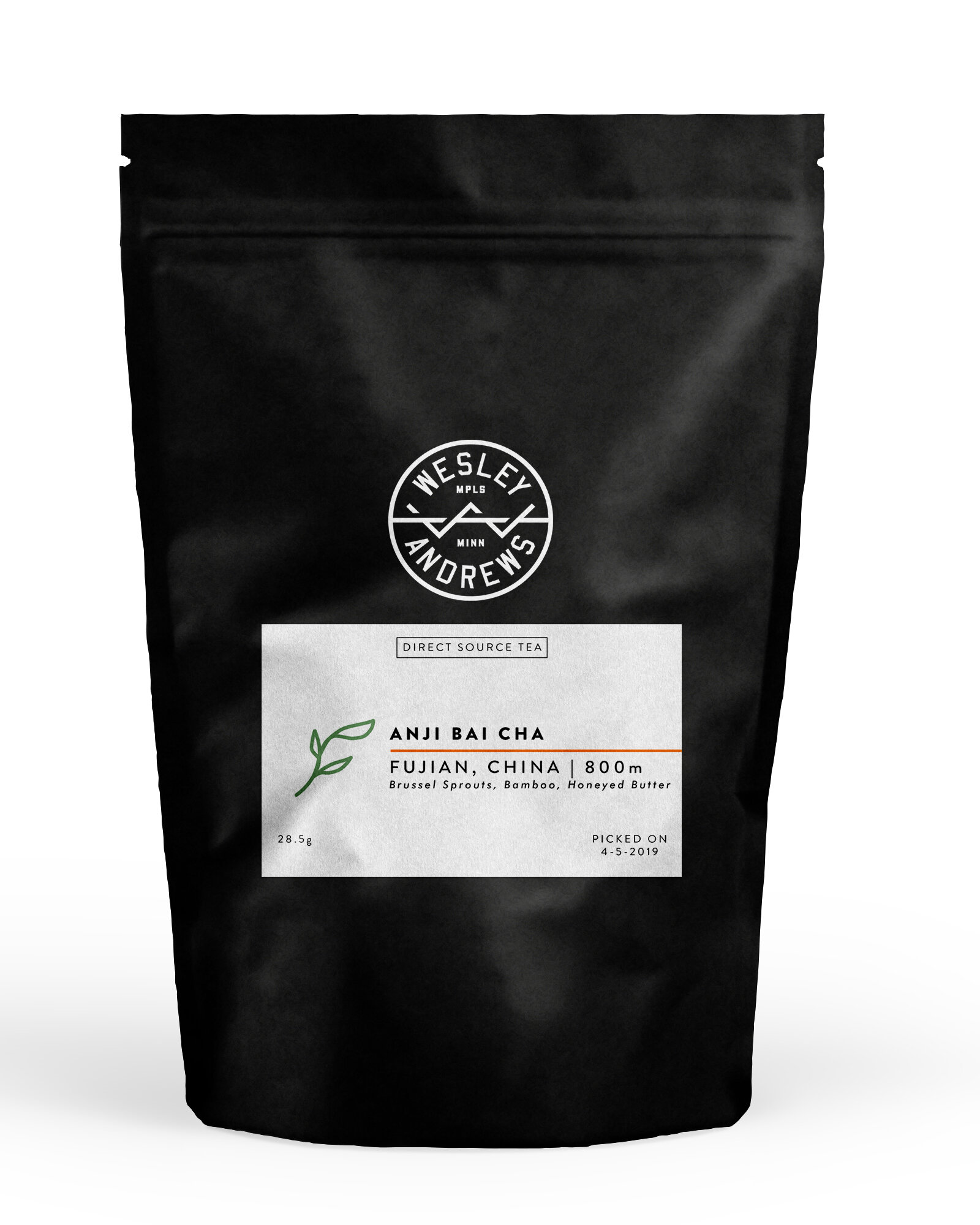 Anji Bai Cha
Literally meaning "White Tea", this green tea comes from a recently discovered "Bai Cha" Cultivar. In 1982, a single tea tree was found in Anji, Fujian which held a unique property. Just after sprouting, the main rib of the leaf is dark green, while the wings are almost white. This tea has an elegant aesthetic, vibrantly blooming in a glass cup. The vegital yet sweet flavor reminds us of Brussel Sprouts, Bamboo, and Honeyed Butter.
BEST BREW: Tall Glass Steeping
DETAILS
Region: Huzhou, Fujian, China
Process: Flattened and pan fried
Variety: Bai cha
Elevation: 800M
Producer: Liangmin Yan
Picking: April 5, 2019
BREWING INSTRUCTIONS
5 Grams of tea
Water at 175F
Fill decanter with 350 Grams of water
Add tea directly into water
Steep for 3 minutes, or until half of the leaves begin to sink
Serve into cups, and enjoy!
Commodity Price: $2.29/kg
Fair Trade Minimum Price: $3.39/kg
Total Purchase Price: $298.50/kg
Amount purchased: 1 Kilograms
Estimated Shipping: $5.50/kg
After visiting many producers of Bai Cha within Anji, we did not find anything particularly special to bring back. Before we left, we decided to go see the area where the father Bai Cha tree was discovered. When walking up the mountain, we ran into a couple of photographers, who told us about a friend who picks their tea from this area. We followed them to visit the friend, and that is where we found this tea. The young master, Liangmin, was kind and inviting as we asked him tons of questions about his tea. Finally, when I asked him if i could purchase some to bring back to the U.S., he was excited to have his tea reach a wider audience. We are excited to visit Liangmin again next spring, and sit down for another beautiful cup of Bai Cha.
*All pricing information above is in reference to the time of purchase